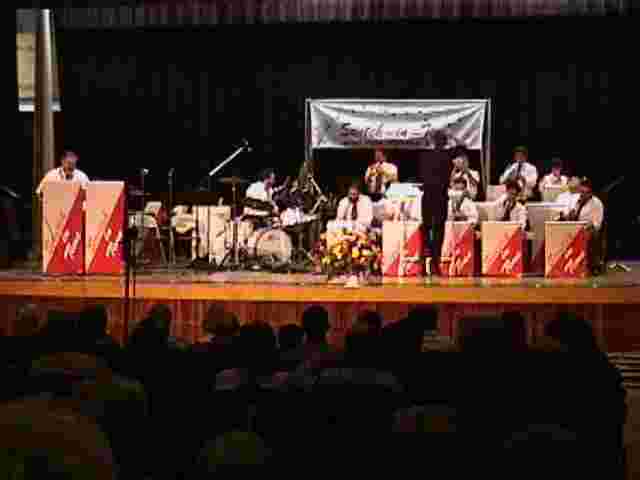 Listen to Switch-In-Time
We invite you to listen to our Jazz Ensemble and enjoy the great sounds from Latin to Swing.
For computer users using Windows 95 or earlier, Macintosh please use the Real Media clips for listening.
For users with Windows 98 or higher use the ASF clips for listening.
Get your music player by following one of the links at the bottom of the page.
Audio Samples:
Samba Con Gustavous - Listen to a real smoking chart that has a samba feel with a funk beat.
When I Fall In Love - This classic chart warms your heart and makes you dream of days past.
All Of Me - This is Switch in Times signature chart, it sports that Lindy beat with a complement of two exceptional vocalists.
My Funny Valentine - This beautiful arrangement features one of our vocalists in this rumba.
My Funny Valentine (Real Media)
In The Mood - No one can forget this Glen Miller classic brought to life by the extraordinary talents of the swing masters.