Treasurer
Doug Abramson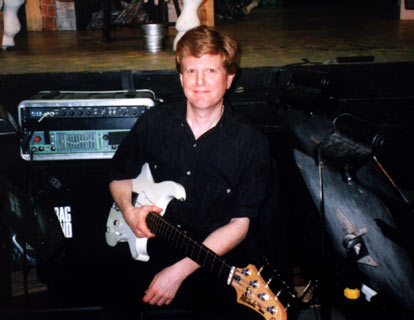 Doug enjoys playing Bass Guitar in a number of different musical situations.
In addition to his duties in Switch-In-Time, he also plays Blues, Oldies and Country music as a sub in a number of area bands, including Little Sammy Davis, the Blue Rays, The Wallbangers, Riff-Raff and The SugarBees.
Doug also enjoys playing in the "Pit" for local theatre musicals, such as "Anything Goes", "Into The Woods","Baby!" and "The Secret Garden" at County Players in Wappingers.
Doug is employed at IBM East Fishkill as a financial advisor and lives in Poughkeepsie with his wonderful wife Karen and their two cats Percy and Stoney.